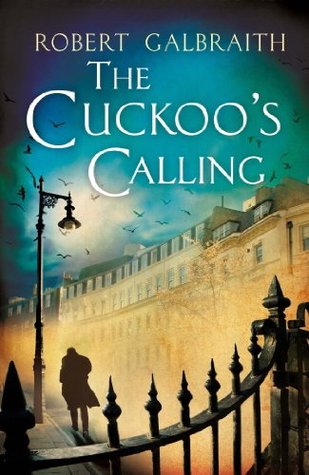 **** Genial anti-hero, forgettable case
With this novel I discover an anti-hero who can't help but immediately become an idol. Cormoran Strike, son of a rockstar and a supergroupie, and a veteran of
Afghanistan
, where he has lost one foot and one leg in an explosion, is a private investigator who has just been abandoned by his girlfriend. Everything seems to be failing in his life, when a new interim secretary and a wealthy customer appear; the latter wants to hire him to demonstrate that his sister, a famous top model, hasn't committed suicide.
The story takes place in the streets of a familiar today's
London
, in the world of fashion to which Strike doesn't belong, but to which he must adapt to carry out his investigation. And he does it well, causing more than a laugh in the reader!
This is a very long novel, which, although offering some glimpses on the main character's life and although he is undergoing some growth throughout the story, is in all respects a mystery.
Much of the text consists of interrogations and other details of the investigations, which somehow make you lose the feeling of the passing of time. There is so much to prevent the reader from joining points to figure out who the killer is, unless they point directly to the less likely without knowing why.
But in the end who cares of Lula Landry's murderer?
I have to say that overall I liked it.
There are two things that have prevented me from giving the fifth star.
The first is the author's (who we know is nothing less than JK Rowling) tendency to change the point of view in the middle of a scene. This has made me lose connection with the story and forced me to stop reading and go back to catch the transition.
The second is that, despite there was all it takes for a greater presence of a subplot related to the main character (which is the best thing in this book), this subplot is only marginal. It's a shame, because Strike himself is much more interesting than the case, whose resolution has not impressed me and that I have largely forgotten.
If it had not been for the wonderful (certainly not aesthetically!) main character, I wouldn't have been able to give the book a positive review.